What DTM Has Been Up To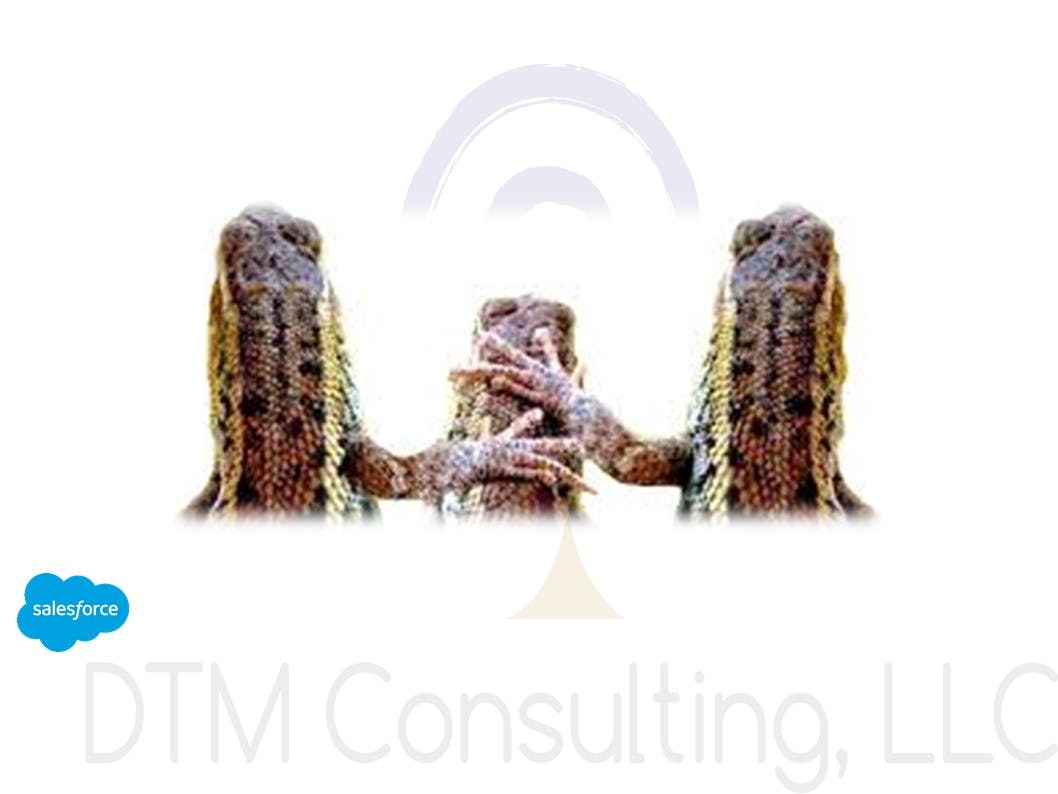 02/2020: DTM has picked up a new partner and we're working on a Salesforce CPQ & Billing implementation along with another consulting firm and we're really enjoying the collaboration! Sarah is working towards the Billing Specialist Superbadge and this is where she's spending most of her time when she's not working on building the metadata logic of an app to be listed on AppExchange soon! She's also working on optimizing the org of a non-profit foundation; this has been a long term project that she really enjoys! Next up: an implementation for a medium sized business in the B2C commerce space.
11/2019: Where do we even begin?! You may know that the Financial Services industry has become our favorite industry. We fell into this industry much like most admins fall into being an admin! And much like that, we love it! Our main focus at DTM is Sales Cloud but lately, we've been working on a B2C Commerce Cloud implementation. Did I bite off more than I can chew? Maybe but it has led us down the path to becoming a LINK partner and that dream is very much alive! Unlike anything Salesforce.com has done before, B2C is its own beast and we're always up for the challenge.
I just completed my first custom notification and I'm amazed at the magic! This is such a cool feature and part of the Summer '19 release. It's an easy and effective way to notify your users of new record updates, closed cases or opps and is pretty magical! A 'for-sure' quick win. Read about it here and here